At the end of 2017, the CME launched Bitcoin futures contracts on its world-renowned derivatives exchange, opening up the cryptocurrency market to a swath of new investors, namely institutions and other large investors that couldn't hedge their bets in this market as well before the launch.
Although the futures are cash-settled — meaning that no on-chain Bitcoin changes hands in trading these contracts — trading on the exchange purportedly has a large effect on the underlying market.
Indeed, one simple chart suggests that the strong growth in the contracts' open interest metric means the price of BTC will soon explode higher.
Bitcoin Price Ready to Explode Higher?
The official CME Twitter handle on January 9th posted the below tweet, showing that the open interest metric in BTC is up 59% from the year-end open interest reading, which is staggering considering how little time has transpired between New Year's Day and now. Notably, the BTC contracts' volume is still far from all-time highs, but the growth in open interest is a positive sign.
Bitcoin futures open interest (OI) started the first four trading days with 5.4K contracts on January 7, up 69% from year-end OI. https://t.co/rkPfdlSyeB pic.twitter.com/Dnm1h4Jrcu

— CME Group (@CMEGroup) January 9, 2020
According to a textbook chart shared by Murad Mahmudov, CIO of Bitcoin fund Adaptive Capital, this open interest growth is extremely bullish for this nascent market.
The below chart — which shows what trends in an asset's volume, open interest, and price means for said asset's future trajectory — indicates that the most optimistic scenario for any market is if the asset's price, volume, and open interest for its futures market rise in tandem, suggesting "strength," "bullish" price action, and an overall trend of prices rising.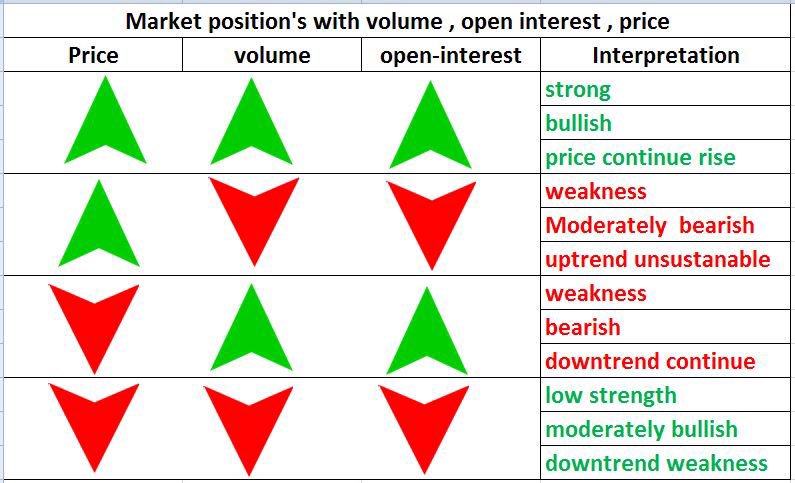 And what do you know! Bitcoin, over the past few weeks, has seen its price, volume, and open interest increase all at once, showing effectively no signs of weakness.
Since last week, the price of Bitcoin has risen 15% and the volume, according to one report from a cryptocurrency research firm, has nearly doubled, boding well for bulls if momentum can be maintained.
Mahmudov's chart isn't the only thing that has traders optimistic.
Financial Survivalism, the cryptocurrency trader that last week called Bitcoin's surge to above $8,000, recently noted that the Lucid Stop and Reversal indicator, which "signals a stop and an entry in the opposite direction" when it reverses, just printed an extremely bullish signal.
The signal being a reversal just this past week, the first of its kind since March 2019, prior to an over 300% uptrend that surprised the cryptocurrency world.
These two analyses in tandem suggest Bitcoin is ready to start trending higher once again.
Photo by samsommer on Unsplash