Last year, analysts were certain Bitcoin (BTC) would spring back into a bull market. And it did, with the cryptocurrency rallying by some 300% in the first half of the year from the $3,000s to $14,000 in a jaw-dropping and parabolic fashion. But, as fast as the cryptocurrency rallied, it dropped. By December of last year — just a month ago — the price of Bitcoin had returned to a low of $6,400, a key support level.
While this drop made many investors believe BTC was poised to test the $3,000s yet again, bulls stepped in at the 11th hour, pushing the cryptocurrency some 40% higher to $9,200 just last week. The rally has since stalled, however, with Bitcoin now holding $8,600.
Per Nik Patel, a popular cryptocurrency analyst, the cryptocurrency will need to hold a key level to ensure that this ongoing rally will continue and to avoid a potential return to lower local lows than $6,400:
"Whether price falls off for the remainder of the week…is uncertain for now, as we have not yet closed below the resistance turned support at $8472 – this level giving way would be my primary indicator that the rally is likely over, at least short-term," he explained.
Can Bitcoin Hold The Level?
This may leave you wondering, can Bitcoin hold that price level?
According to many prominent analysts, it's possible. In October last year, trader Filb Filb posted the below chart of Bitcoin to his social media channels, giving his investors his perspective on what would come next for the cryptocurrency market.
Interestingly, BTC followed the path of the lines seen below near perfectly, with the price of the cryptocurrency seeing the first jump as indicated and bottoming in the low-$6,000s near perfectly.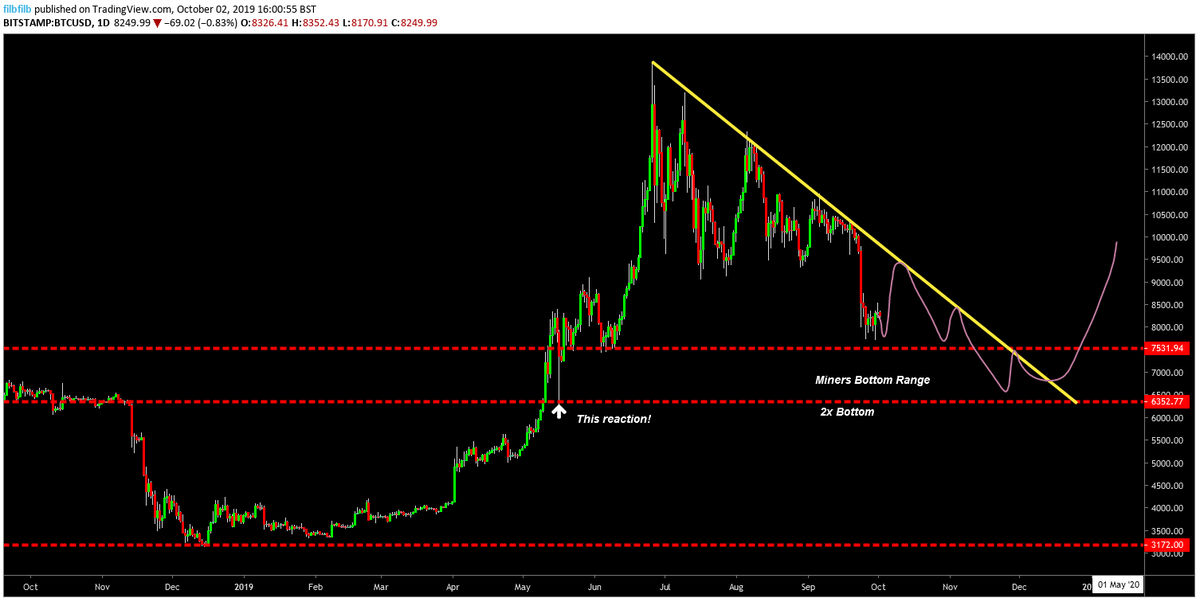 Filb Filb is back again, this time arguing on Twitter that BTC is preparing to make a raid on the previous resistance level of $9,555, noting that this is where the price of the cryptocurrency topped in October and early-November in the China pump.
Previous weekly resistance @$9555 – Bring it home $btc. pic.twitter.com/kKxlyvJ6V0

— f i l ₿ f i l ₿ (@filbfilb) January 18, 2020
Not to mention, analysts have said that BTC's ability to hold the $8,400 support level with such strength, as evidenced by the quick rebounds after the price of the cryptocurrency tested those levels, is a sign that bulls remain in control:
"Not a lot of supply above until $10k. Volume creating a base here with the volume profile anchored from the original ascending wedge breakout," as one trader wrote in an analysis covered by Ethereum World News.
Photo by Gradienta on Unsplash